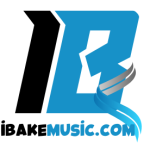 TERMS AND CONDITIONS OF USE
Please read these terms and conditions of use ("Terms") carefully before using this website (the "Site"). By using this Site, you signify your agreement to these Terms. If you do not agree to these Terms, please do not use this Site. We reserve the right, at our discretion, to change, modify, add or remove portions of these Terms at any time. Please check these Terms periodically for changes. Your continued use of this Site following the posting of changes to these Terms will mean you accept those changes.
USE OF SITE
This Site is provided for your personal, non-commercial use only. You may not use this Site for any other purpose without our express prior written consent. You may not modify, copy, distribute, transmit, display, perform, reproduce, publish, license, create derivative works from, transfer, or sell any information, software, products or services obtained from this Site.
USER CONTENT
You are solely responsible for any content that you post, upload, or submit to the Site, including but not limited to text, photographs, videos, and audio (collectively, "User Content"). You grant us a non-exclusive, transferable, sub-licensable, royalty-free, worldwide license to use any User Content that you post on or in connection with the Site. You represent and warrant that you have all necessary rights and permissions to grant us this license.
COPYRIGHT POLICY
We respect the intellectual property rights of others and expect our users to do the same. If you believe that your work has been copied in a way that constitutes copyright infringement, please contact us immediately.
DISCLAIMERS
THIS SITE IS PROVIDED ON AN "AS IS" AND "AS AVAILABLE" BASIS. WE MAKE NO REPRESENTATIONS OR WARRANTIES OF ANY KIND, EXPRESS OR IMPLIED, AS TO THE OPERATION OF THIS SITE OR THE INFORMATION, CONTENT, MATERIALS, OR PRODUCTS INCLUDED ON THIS SITE. YOU EXPRESSLY AGREE THAT YOUR USE OF THIS SITE IS AT YOUR SOLE RISK.
LIMITATION OF LIABILITY IN NO EVENT SHALL WE BE LIABLE FOR ANY INDIRECT, INCIDENTAL, SPECIAL, CONSEQUENTIAL, OR PUNITIVE DAMAGES ARISING OUT OF OR RELATED TO YOUR USE OF THIS SITE OR YOUR INABILITY TO USE THIS SITE, INCLUDING, WITHOUT LIMITATION, DAMAGES FOR LOSS OF PROFITS, GOODWILL, USE, DATA, OR OTHER INTANGIBLE LOSSES, WHETHER IN AN ACTION OF CONTRACT, NEGLIGENCE, OR OTHER TORTIOUS ACTION, EVEN IF WE HAVE BEEN ADVISED OF THE POSSIBILITY OF SUCH DAMAGES.
INDEMNIFICATION
You agree to indemnify, defend, and hold us harmless from and against any and all claims, damages, costs, and expenses, including reasonable attorneys' fees, arising from or related to your use of the Site or any violation of these Terms.
GOVERNING LAW
These Terms shall be governed by and construed in accordance with the laws of [state/country], without giving effect to any principles of conflicts of law.
ENTIRE AGREEMENT
These Terms constitute the entire agreement between you and us regarding the use of the Site. If any provision of these Terms is found to be invalid or unenforceable, the remaining provisions shall be enforced to the fullest extent possible, and the remaining provisions of these Terms shall remain in full force and effect.
---