Travel
International NGO Volunteer Opportunities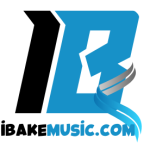 International NGO Volunteer Opportunities: How to Get Involved
Volunteering for an international non-governmental organization (NGO) is a rewarding and fulfilling way to make a positive impact on the world. NGOs rely on volunteers to carry out their mission and provide critical support to their projects around the globe. In this article, we'll explore how to get involved with international NGO volunteer opportunities, the benefits of volunteering, top NGOs with volunteer programs, and tips for preparing for your volunteer experience.
What are NGOs?
NGOs are non-governmental organizations that work to promote human rights, environmental protection, and social justice worldwide. NGOs operate independently of governments and are usually non-profit organizations that rely on funding from donations, grants, and fundraising activities. NGOs operate in a variety of fields, including healthcare, education, disaster relief, environmental conservation, and more.
Why Volunteer for NGOs?
Volunteering for NGOs provides a unique opportunity to make a positive impact on communities around the world. Volunteers work on a variety of projects, such as building schools, providing medical care, teaching English, and more. Volunteering for an NGO also allows you to gain hands-on experience, develop new skills, and make connections with people from different cultures and backgrounds. Additionally, volunteering for an NGO can be a great way to travel and explore new parts of the world.
How to Find International NGO Volunteer Opportunities
There are several ways to find international NGO volunteer opportunities. The first step is to research NGOs that align with your values and interests. You can use online directories, such as Idealist.org and VolunteerMatch.org, to search for NGOs by location and cause. You can also attend NGO events and conferences to learn more about their work and connect with representatives.
Top International NGOs with Volunteer Programs
Doctors Without Borders: Provides medical care and humanitarian aid in crisis situations worldwide.
Habitat for Humanity: Builds homes and provides disaster relief services to communities in need.
World Wildlife Fund: Works to protect endangered species and their habitats around the world.
Peace Corps: Sends volunteers to work on community development projects in over 60 countries.
UN Volunteers: Offers volunteer opportunities with United Nations programs and agencies.
How to Apply for NGO Volunteer Positions
Once you've identified NGOs that interest you, the next step is to apply for volunteer positions. Most NGOs have an online application process that requires you to submit a resume, cover letter, and references. Some NGOs may also require you to undergo a background check and attend a training program before being accepted as a volunteer.
Preparing for Your Volunteer Experience
Preparing for your volunteer experience is essential to ensuring that you have a successful and impactful experience. Some things to consider include obtaining travel visas and vaccinations, packing appropriate clothing and equipment, and learning about the local customs and language of the community you'll be working in. It's also important to have a realistic understanding of the challenges and rewards of volunteering abroad.
Conclusion
Volunteering for an international NGO is an excellent way to make a positive impact on the world and gain valuable experience. By following these tips and guidelines, you can find international NGO volunteer opportunities that align with your interests and values and make a meaningful contribution to communities in need.