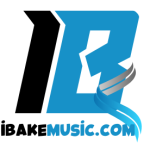 Welcome to iBakemusic, where we strive to share the best and most unique travel experiences with you. Our goal is to inspire you to explore new places, try new things, and create unforgettable memories.
We are a team of passionate travelers who have explored various parts of the world, and we want to share our experiences with you. Whether you're a seasoned traveler or just starting to plan your first trip, we're here to guide you every step of the way.
Our team is made up of travel experts who have extensive experience in the travel industry. We've worked with major airlines, hotels, and tour operators, and we have a deep understanding of what it takes to create an exceptional travel experience. We've also spent countless hours researching the best destinations, accommodations, and activities, so we can share our knowledge with you.
We believe that travel is not just about checking off a list of places to visit, but about immersing yourself in the local culture, trying new foods, and connecting with people from different backgrounds. That's why we focus on providing you with authentic experiences that allow you to truly engage with the places you visit.
Our blog is not just about showcasing beautiful destinations and sharing travel tips. We also aim to create a community of travelers who can share their experiences and support each other. We encourage you to connect with us and other travelers through our social media channels and comment sections.
At our travel niche blog, we're committed to providing you with high-quality, informative, and inspiring content. We understand that planning a trip can be overwhelming, so we strive to make the process easier for you by providing you with all the information you need in one place. From destination guides to packing lists, we've got you covered.
Thank you for taking the time to visit our blog, and we hope that you'll continue to join us on our journey. Let's explore the world together!