Education
A Comprehensive Guide to 10 Scholarships for STEM Students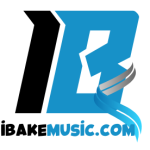 The field of STEM offers endless opportunities for those with a passion for innovation and discovery. However, the cost of education in these fields can be a significant hurdle. Scholarships play a crucial role in supporting aspiring STEM students on their educational journey. In this article, we will explore ten outstanding scholarships that can help you achieve your academic and career goals in STEM.
Understanding STEM Scholarships
Before we delve into the details of specific scholarships, let's understand what STEM scholarships are and why they are so important. STEM scholarships are financial aids awarded to students pursuing degrees in science, technology, engineering, and mathematics disciplines. These scholarships not only ease the financial burden but also recognize and reward academic excellence and dedication to STEM fields.
1. National Merit Scholarship
The National Merit Scholarship program is one of the most prestigious scholarships in the United States. It is awarded to high-achieving high school students based on their performance on the PSAT/NMSQT (Preliminary SAT/National Merit Scholarship Qualifying Test). Finalists have the chance to receive scholarships that cover tuition and other educational expenses.
2. The Barry Goldwater Scholarship
The Barry Goldwater Scholarship is designed for undergraduate students who excel in mathematics, natural sciences, or engineering. This scholarship provides financial support to cover tuition, fees, books, and room and board for outstanding STEM students.
3. Society of Women Engineers Scholarships
For female students pursuing STEM degrees, the Society of Women Engineers offers a variety of scholarships. These scholarships aim to encourage and empower women to thrive in STEM fields by providing financial assistance and mentorship opportunities.
4. NASA Internships and Scholarships
NASA offers a range of internships and scholarships to students interested in space exploration, aeronautics, and related fields. These opportunities not only provide financial support but also hands-on experience working with NASA scientists and engineers.
5. Google Lime Scholarship Program
Dedicated to supporting students with disabilities pursuing degrees in computer science or related fields, the Google Lime Scholarship Program provides financial assistance, mentorship, and the opportunity to attend the Google Scholars' Retreat.
6. The Thiel Fellowship
The Thiel Fellowship is a unique scholarship program that encourages young entrepreneurs and innovators to skip college and pursue their entrepreneurial endeavors. Fellows receive a grant to fund their startup projects.
7. Dr. Nancy Foster Scholarship Program
If you have a passion for marine biology and oceanography, the Dr. Nancy Foster Scholarship Program offers financial support to graduate students pursuing research in these fields.
8. SMART Scholarship for Service
The Science, Mathematics, and Research for Transformation (SMART) Scholarship for Service is aimed at undergraduate and graduate students pursuing degrees in STEM disciplines. Recipients receive financial support and are committed to working for the Department of Defense after graduation.
9. The Hertz Foundation Fellowship
The Hertz Foundation Fellowship is a highly competitive scholarship for graduate students in applied physical, biological, and engineering sciences. It covers the full cost of tuition and provides a generous stipend.
10. The Intel Foundation Scholarships
The Intel Foundation offers scholarships to students who have demonstrated excellence in math and science. These scholarships provide financial aid to students pursuing STEM degrees at various levels.
Conclusion
In conclusion, these ten scholarships represent just a fraction of the opportunities available to STEM students. Whether you're a high school senior, undergraduate, or graduate student, there's likely a scholarship tailored to your academic pursuits and career goals. Pursuing a STEM education is a rewarding journey, and these scholarships can help you achieve your dreams while easing the financial burden.
Frequently Asked Questions (FAQs)
How do I apply for STEM scholarships?
To apply for STEM scholarships, research each scholarship's specific requirements and deadlines, gather the necessary documents, and submit your applications online or by mail.
What are the eligibility criteria for STEM scholarships?
Eligibility criteria vary by scholarship but often include academic excellence, a passion for STEM, and U.S. citizenship or permanent residency.
Are there scholarships for international STEM students?
Yes, some scholarships are open to international STEM students. Check each scholarship's requirements for eligibility details.
Can I apply for multiple STEM scholarships simultaneously?
Yes, you can apply for multiple STEM scholarships as long as you meet their individual requirements and deadlines.
How can scholarships benefit STEM students beyond financial aid?
Scholarships often provide networking opportunities, mentorship, and recognition that can boost a student's confidence and career prospects in STEM fields.
In this article, we've uncovered ten scholarships that can make your STEM education more accessible. These opportunities not only provide financial assistance but also open doors to exciting experiences and career prospects in the world of science, technology, engineering, and mathematics. Don't miss out on these valuable resources to support your educational journey.